Home
Talk

0
34pages on
this wiki
Welcome to the DEFENSE WITCHES Wiki
Defense Witches is a strategy game by NEWGATE. It features a variety of female witches with different powers and personalities which fight monsters to protect the world. There are many types of levels with different settings, and contain fun, entertaining manga to read as well as hints to assist you. Below here are all the current witches you can summon for yourselves.
If you don't know where is page that you want to go, we have Defense witches wiki map to help you find what do you want to read.
Characters
This game has two kind of characters.
- Witches, the playable characters of the game who protect the Seal Stones.
- Monster, the enemies of the game that try to destroy the Seal Stones for Cornet.
Facebook https://www.facebook.com/DefenseWitches?ref=ts&fref=ts Youtube channel http://www.youtube.com/channel/UCwlu5sMF3UtNVLKwRNoQnng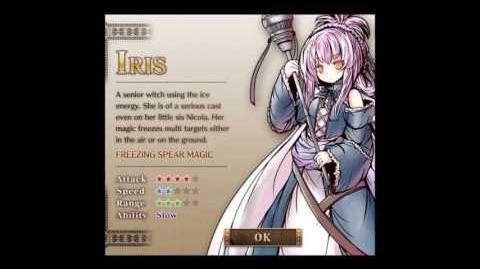 Songs
Defense witches doesn't have its official song. But it has some fandub create song for some witches in game.
Name of known songs
- Idiotic Weakling:Wanted Dead or Alive (Lillian's theme song)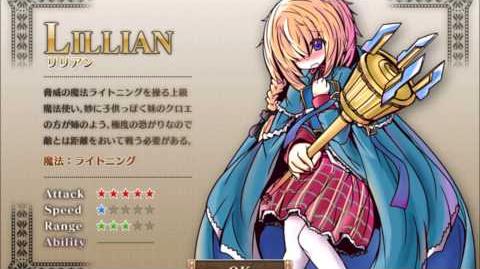 - Snow & ice (Iris's theme song)
- Dream this ghostly dream (Luna's theme song)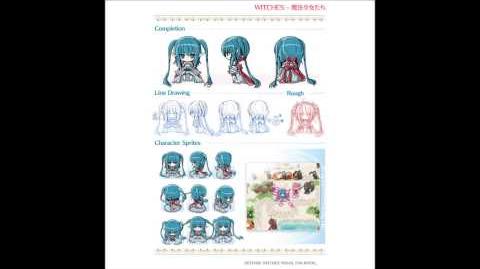 Latest activity
Photos and videos are a great way to add visuals to your wiki. Find videos about your topic by exploring Wikia's Video Library.